Welcome to Ahnen Chiropractic
Chiropractic Services in Mesa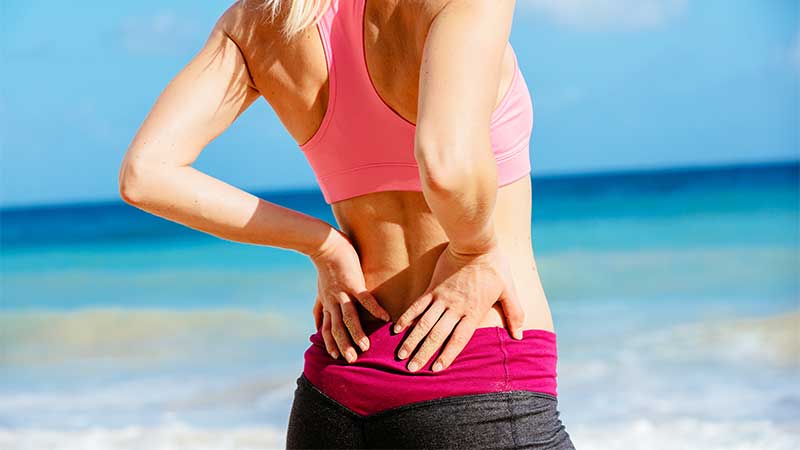 Ahnen Chiropractic in Mesa offers an encouraging and welcoming atmosphere where all our patients can receive high-quality chiropractic care. We always keep a friendly and professional office environment, so all patients can find the stress relief that typically comes with a chiropractic visit. We are genuinely concerned about the health and wellbeing of our patients, which is why we encourage patients to make certain lifestyle changes to help improve vitality and reduce pain. Dr. Manfred Ahnen, DC and his team of assistants at Ahnen Chiropractic are waiting to welcome you to their Mesa office, and they are eager to help make your chiropractic visit an enjoyable and uplifting experience.
Learn More
Health Restoration
Feel pain relief today! Our chiropractic care has helped thousands of people find pain relief from injuries and other debilitating medical conditions.
Emergency Chiropractic
Some injuries require immediate assistance. Get checked after an injury today! The longer you wait, the worse conditions can become.
Insurance Accepted
Some insurance companies may cover chiropractic costs. We are more than happy to help file insurance claims and verify benefits.
Affordable Chiropractic Care
In our Mesa office, we offer affordable treatment plans so you are not left without chiropractic care in case insurance is unavailable.
Waiting Will Only Delay Recovery
Call For a Consultation Today.
Let Our Chiropractic Services Give You the Pain Relief You Need.
Schedule Your Consultation
Are You Looking for a Chiropractor in Mesa, AZ?
You've found it! Welcome to Ahnen Chiropractic!
---
Are you suffering from pain, stress, an injury, or chronic fatigue?
If so, Dr. Manfred Ahnen, DC may have a solution for you at Ahnen Chiropractic in Mesa. The chiropractic services at Ahnen Chiropractic have helped thousands of people find pain relief in a short amount of time. Remember, waiting to receive treatment will only delay your recovery time and it may cause symptoms to worsen.
Ahnen Chiropractic in Mesa wants to help you recover from your injuries or medical conditions. Whether you are looking for pain relief, better body functionality, or improved performance, Dr. Manfred Ahnen, DC at Ahnen Chiropractic can help you find some type of relief. Located in Maricopa County, Ahnen Chiropractic proudly serves the city of Mesa, AZ and the surrounding communities. The top priority of Ahnen Chiropractic is dedicating time and effort to helping patients achieve their health and wellness objectives. Dr. Manfred Ahnen, DC combines skill and knowledge in every adjustment as a way of helping patients from all walks of life accomplish their ideal physical and mental health. At Ahnen Chiropractic, we are here to determine if chiropractic care can help the health problems you are experiencing. It doesn't matter how old or young you are because Dr. Manfred Ahnen, DC can help patients of all ages—from infants to the elderly.
If you are looking for pain relief, a chiropractic adjustment may be able to help. Make an appointment with us today!
At Ahnen Chiropractic, our guiding values are centered on the needs of our patients. Dr. Manfred Ahnen, DC aims to educate patients on how subluxations may occur and how adjustments can realign the spine to eliminate subluxations in the body, which are usually the source of pain. At Ahnen Chiropractic, we can give you the care and treatment you need to create a positive impression on the quality of your life.
Our goal is to help you achieve optimal wellness and facilitate healing through specific chiropractic adjustments. We proudly serve the Mesa community by offering comprehensive chiropractic care and rehabilitation treatment in a compassionate and friendly environment. Dr. Manfred Ahnen, DC strives to help relieve your pain by offering safe and effective chiropractic care in Mesa. With a nervous system free of subluxations, you will not believe how quickly your pain can go away and how your health can improve. Come see us today!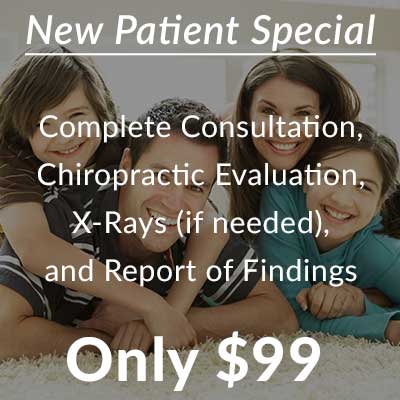 Online Special
Click Here to Redeem Now
Symptoms & Conditions Treated
With Chiropractic Care
Chiropractic care can be an effective way of treating several conditions and symptoms that range from musculoskeletal conditions to auto accident injuries. Call our office in Mesa to see chiropractic care can help you find relief.
Meet Dr. Manfred Ahnen, DC
---
ALL-NATURAL TREATMENT & REHABILITATION IN MESA
The individual care plans at Ahnen Chiropractic may be able to help relieve your pain and discomfort, so you can feel less pain and more relaxed when you leave our Mesa office.
Schedule Appointment Now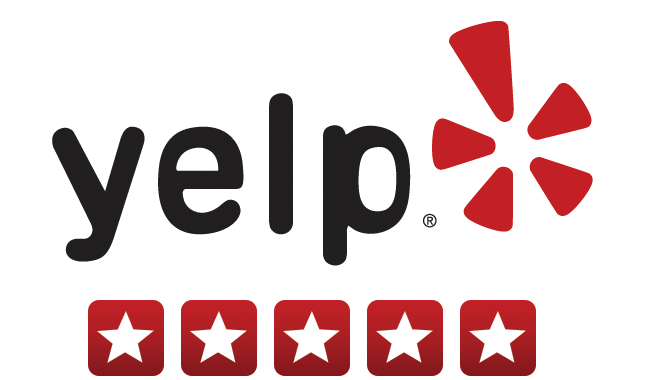 I have been going to a Chiropracter for years and switched to Dr. Ahnen office last year and I am glad that I did. Through therapy, massages with Carrie and adjustments with Dr. Ahnen my right side has finally been able to adjust and I am able to feel better. His office has been great to deal with and very helpful with my needs and care plan. I would highly recommend Dr. Ahnen office for relief of pain and a care plan going forward.

My family has been gong to Dr. Ahnen for nearly 20 years. Always received excellent care. He's brought both my wife relief on issues that a regular MD could only cover up with pain killers. I highly recommend him and his staff.

Dr. Ahnen and his staff are very friendly. The office is clean and has a relaxing atmosphere. My concerns have always been addressed. Rather then making sure I come back as often as I can, they are more concerned that I come as often as I need. The goal is that I'll only need to come in for routine adjustments and checkups.