Chiropractic Care for Upper Back Pain & Neck Pain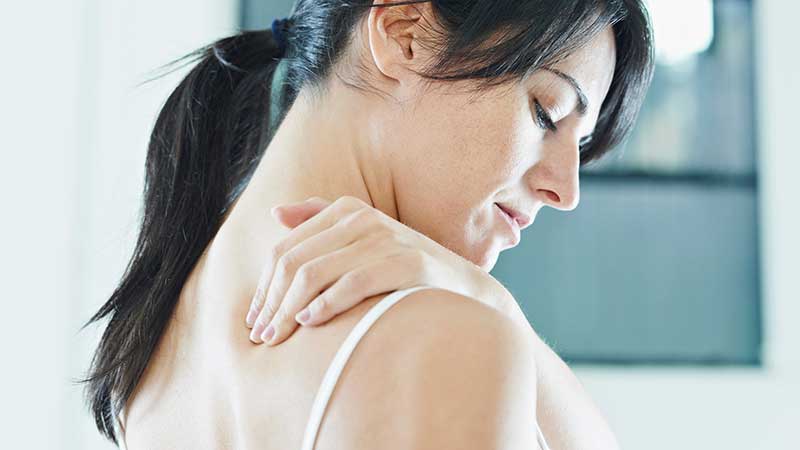 Upper back pain and neck pain can be related, whether it is from a misalignment in the upper thoracic spine or in the lower cervical spine, because many of the nerves are connected to the same areas of vertebrae and may affect the same areas of the body. Neck pain can be associated with injuries such as whiplash or an acute injury such as a kink in the neck, and it is often caused by a misalignment in the cervical spine. Upper back pain, on the other hand, can also be affected by nerves that extend from the cervical spine, but it is often associated with a misalignment in the thoracic spine (mid back) where the nerves can reach most areas of the upper body.
Fortunately, a chiropractor at Ahnen Chiropractic in Mesa can identify subluxations in the upper back and neck and adjust the spine so the nerves can communicate freely with the rest of the body. Back pain and neck pain are two of the most common reasons for people for visit a chiropractor.
To learn more about how chiropractic care can help reduce upper back pain and neck pain, call Ahnen Chiropractic in Mesa at (480) 999-9050 to schedule an appointment with Dr. Manfred Ahnen, DC today.
The first step to upper back pain and neck pain relief is to schedule a free consultation in our Mesa office to discuss the specifics of your condition. Schedule an appointment at Ahnen Chiropractic in Mesa today!
Schedule Appointment